This is officially our first DIY project, as we get ready to make a comfortable home for our cashmere goats, who we will be bringing home next week! Here Darcy is assembling the pieces we cut for a triangular-shaped corner raised goat bed. We found the project in a guide to raising goats by author Cheryl K. Smith.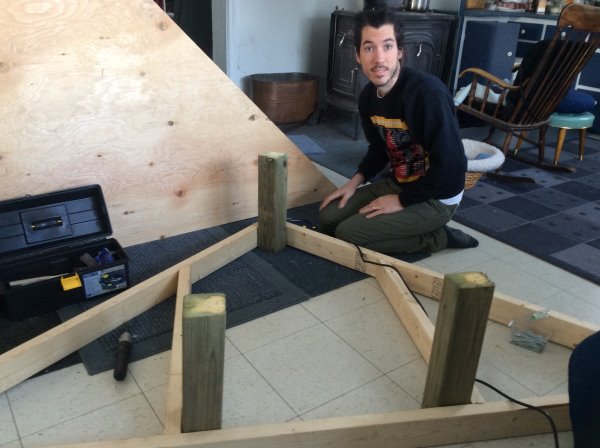 Here Darcy is attaching the legs…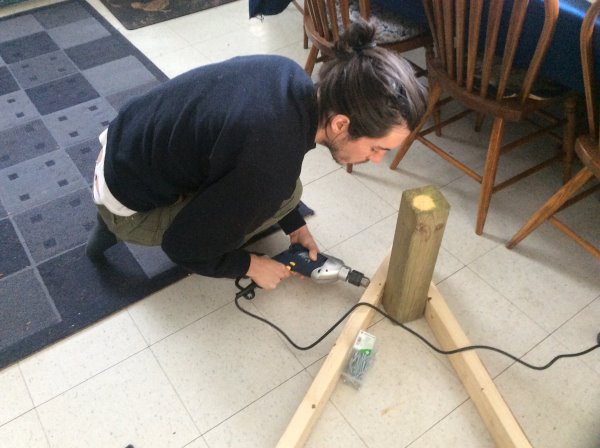 Here is Coco is inspecting Darcy's work…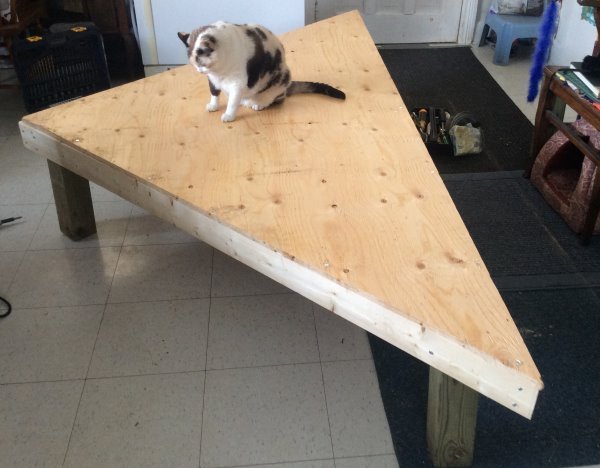 Coco approves. Now she will take it for a test drive (or in this case, a test nap).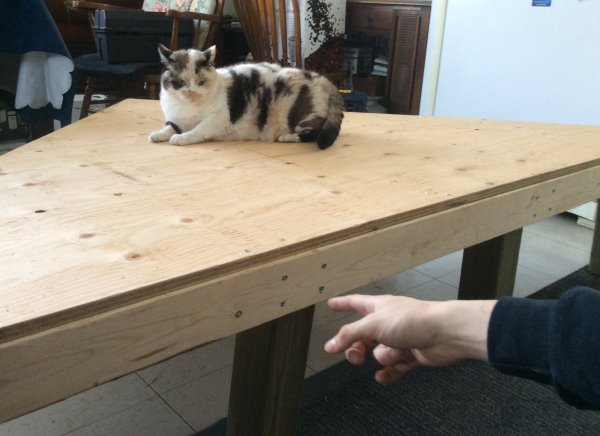 Here's the bed with the backboard attached, in its new home in the barn. Now to add some straw, and some goats!