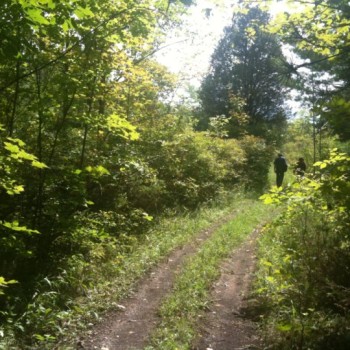 BONNIESPRING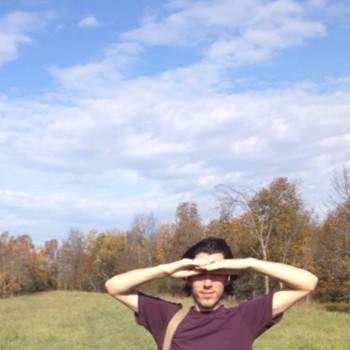 THE SECRET FIELD
Darcy grew up in rural Kingston at Bonniespring, when the dairy farm was still in operation. He graduated from University of Waterloo with an M.A. in Architecture, and his Masters thesis was on the subject of memory in architecture and the personal sense of home, using his beloved childhood farmhouse as the focus.
Keith grew up in the suburbs of Chicago and emigrated to Canada in 2004. He was an Event Designer for 10 years at Graydon Hall Manor in Toronto, where he planned high-end weddings and events, immersed in the surrounding of a historic mansion. He also came to be the resident "archivist," researching and preserving the venue's past.
After living together in Toronto for 4 years, we were married in 2012. Our wedding was featured in Weddingbells Magazine; you can see it here. In the summer of 2014, after a perspective-changing visit to the south of France, we examined our urban lives, and decided that we could better align ourselves with our values if we moved to the country, and worked for ourselves. In November of 2014, we made the leap, and moved to Bonniespring to live on the homestead farm that had once belonged to Darcy's great grandparents. We came here to found a business that will feature a lavender farm, near the house where Darcy grew up, while at the same time re-establishing the homestead. Hear more of our story in the introductory post from our blog.
WE ARE BUILDING ON A FOUNDATION OF PRINCIPLES
We are thankful to the earth which sustains us, and we respect its limits. We commit to renewable and sustainable solutions to power our farm, using the energy of the sun and wind. We approach homesteading and agriculture from an eco-spiritual perspective.

We revere the sublime beauty in everything. We wonder at the embodied art in nature. Beauty is intrinsic to our motivation, and works of art will be integral to our farm. We are committed to finding and creating beauty in all that we are, and all that we do.

We put love for animals, and respect for their inherent dignity, at the heart of our farm. With tolerance for those who may still be evolving in their relationship to animals, we commit to a no-kill, all-vegetarian, and compassionate working farm, where animals are treated as our friends.

We prioritize projects that promote accessibility and inclusion of people of diverse abilities, languages and backgrounds. We aim to develop an agri-tourism destination which creatively overcomes barriers to accessibility, mindful of aboriginal people upon whose land we farm, seeking ways we can support their struggle.

We honour the past, and commit to the active celebration and preservation of our local history. We acknowledge the limitations of our place in the scheme of time, and aim to build on the past, and preserve traditional and artisanal methods for the future, while celebrating the shared legacy of our home, farm, and family, at every opportunity.

We uphold the multitude of opportunities and directions into which our efforts can lead, and aim to follow only those which are best supported by these principles we have adopted.
The essential ingredients for starting a lavender farm finally arrived! We received our first shipment of baby lavender plants a couple of weeks ago, after a long wait and more than a little worrying. Like all lavender farms starting out, we had to get our plants from a greenhouse where they had been grown from […]
Calling all local and regional daytrippers, who have an interest in lavender or enjoy gardening. We are starting a lavender farm in a beautiful field, hidden by forest, on Bonniespring, a historic farm in rural Kingston. Our hope is to develop an agri-tourism destination in the near future. We find ourselves at peak time right […]
We love lavender. We love the beautiful flowers. We love the many culinary, medicinal, and household uses for its wonderful oil. Most of all we love its calming and relaxing fragrance. When we thought about starting a farm, this was the first thing that came to mind. When we learned about the Ontario Lavender Association and the growing industry in Ontario for lavender farmers, producers, and retailers, we realized that this could be the start of something amazing.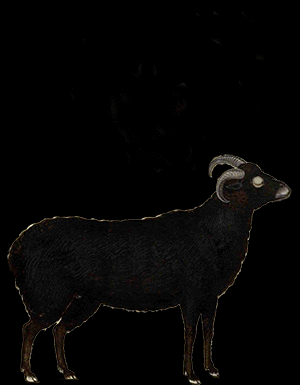 We love animals, and believe in treating them with respect, kindness and compassion. That is why we chose cashmere. Most people know cashmere as a lovely soft fibre, among the softest things your skin will ever touch. Cashmere goats have been bred for their soft downy undercoat, which they grow for warmth in the winter, and shed naturally in the spring. So, unlike sheep, cashmere goats do not need to be sheared. In the spring, we gently brush the cashmere from their thick coats. They are happy to have a lighter coat as the warm weather arrives and we are very appreciative for this beautiful gift. We hope you enjoy their cashmere as much as we do.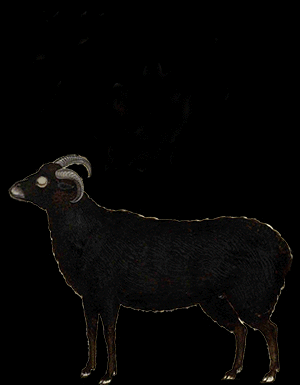 While founding a lavender farm, we are also re-establishing a homestead. We have come to the country to pursue a more sustainable life, based on principles which match our values, rather than the ones that become inevitable when you live in the city.
As a duo bringing together an architect and an event designer who share a love for the arts, and boundless creativity to match it, our long-term vision together for our new life at Bonniespring goes beyond the scope of farming alone. We hope in time to develop an agri-tourism destination and an event space that will answer the question, "what would a merger of art, architecture and agriculture look like?" We want to marry sustainability and aesthetics, in a harmonized, self-sustaining landcape. Until then, we will seek and learn from the wonderful community which already exists to support this type of project. We are learning as we go, and we want to share our questions, our discoveries, and our adventures with you. Please come along for the journey.